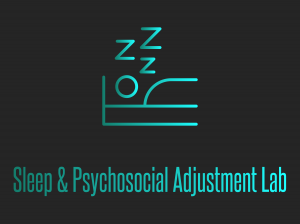 Research goals:
1) To examine the temporal order/direction of associations between sleep and psychosocial adjustment over time
2) To examine mediating pathways between sleep and psychosocial adjustment
3) To assess individual differences in the link between sleep and psychosocial adjustment
4) To assess racial-ethnic disparities in sleep and wellbeing
5) To examine the role of cortisol in relation to sleep, psychosocial adjustment, and health outcomes
We examine multiple sleep behaviors (e.g., sleep duration, sleep quality, and night awakenings) and employ both subjective (e.g., self-reports) and objective (e.g., actigraphy) methods to assess sleep behaviors. 
In terms of psychosocial adjustment, we examine a wide range of indices, including: academic performance, interpersonal relationships, technology use, substance use and emotional wellbeing.

We use a number of different statistical techniques to address our research goals, including autoregressive cross-lagged analysis, latent class analysis, latent growth analysis, and hierarchical linear modeling.
 A secondary line of work examines the link between meaning-making and psychological wellbeing, within the context of life story narratives.