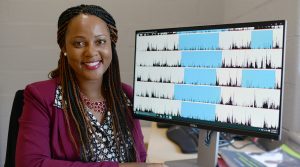 Royette Tavernier, Ph.D., Director, S.P.A Lab
Our research program is supported by a dedicated team of undergraduate students who are passionate about psychosocial research on sleep and psychosocial adjustment.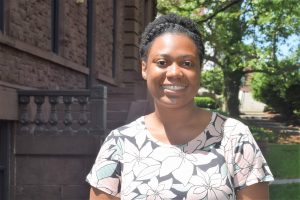 Tamare V. Adrien (Summer, 2017)
Tamare is a rising junior ('19) from Boston, MA, where she graduated from Saint Joseph Preparatory High School. She is a McNair Fellow and Questbridge Scholar double majoring in Psychology and Neuroscience and Behavior. Her interests include music, playing volleyball, and participating in various identity groups on campus. She plans to pursue a Ph.D. in Clinical Neuropsychology after Wesleyan.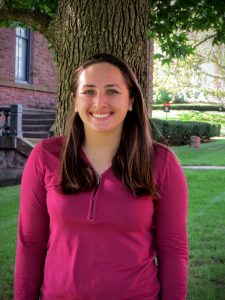 Lauren Conte (Fall, 2016 – present)
Lauren Conte is a junior Psychology major with a minor in Data analysis and a candidate for the study of education certificate. She is particularly interested in social psychology, counseling, and the study of sleep. Outside of the classroom, Lauren swims on the Wesleyan Varsity Team and plays club water polo.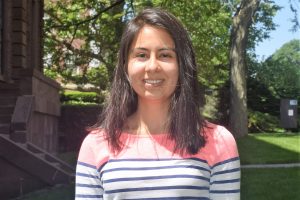 Lorena Fernandez (Summer, 2017)
Lorena is a senior Neuroscience and Behavior and Psychology double major. She is excited to explore how meaning-making in response to traumatic life events is associated with psychological and physical well being, and how spirituality may serve as a coping mechanism. She is a member of Ajua Campos and WesInterpreters. Outside of the classroom, she enjoys photography, running, and trying new foods. She intends to pursue a career in psychology to help people help themselves.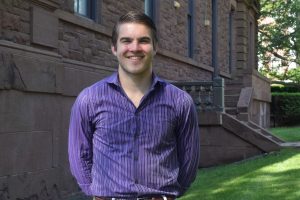 Grant Hill (Summer, 2017)
Grant is a sophomore Neuroscience & Behavior, and Italian Studies double major from Easton, Connecticut. Grant is interested in the mechanisms by which people cope with adverse life events, and how these coping strategies vary from one culture to the next. In his free time, Grant enjoys exercise, journaling, and composing music.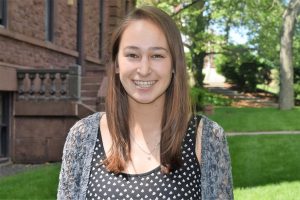 Jamie Hom (Spring, 2017- present)
Jamie is a Psychology major from Santa Monica, CA. She is a BA/MA candidate in Psychology with an interest in social psychology and sleep. Jamie's master's thesis will explore associations among chronotype, social jetlag, athlete status, and psychosocial functioning among emerging adults at university. Jamie has a strong passion for music and plans to audition for The Voice next year!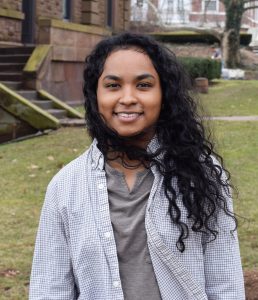 Ray Peters (Spring semester, 2017 – present)
Ray is a junior Neuroscience and Behavior major from Brooklyn, NY. Ray is a McNair Fellow who is interested in studying neuropharmacology and the role of sleep in cognitive neuroscience. She intends to pursue a Ph.D. after Wesleyan. Ray enjoys filmmaking, creative writing, and cooking.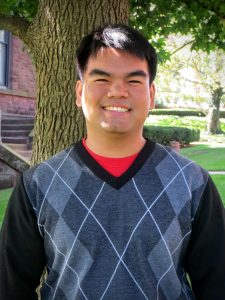 Toys Koomplee (Fall semester, 2016 – Spring semester, 2017)
Toys ("like the things you play with"), is a senior psychology and German studies double major and certificate in the Study of Education candidate. Toys is interested in self-regulation, stress management and wellbeing within the context of adolescent development. Toys is from Thailand and enjoys spending time in the kitchen cooking Thai food and baking various sweets.

Marty Rubin (Fall semester 2016 – present)
Marty is from St. Louis, MO and a junior Psychology and Hispanic Literatures and Cultures major. Marty is interested in positive psychology and clinical psychology, particularly within the realm of athletics. He is a musician and also plays ice hockey at Wesleyan.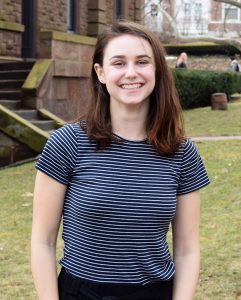 Ella Sinfield (Spring semester, 2017)
Ella is a sophomore and prospective Psychology and Economics double major from Los Angeles California. Ella is interested in cognitive psychology, personality, and sleep-related disorders. She is also a member of the Varsity Women's Soccer team and volunteers at Wesleyan's Long Lane Farm.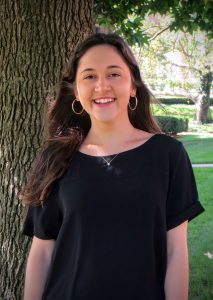 Leyla Wade (Fall semester, 2016 – Spring semester, 2017)
Leyla is a senior psychology major and writing certificate candidate. She is particularly interested in abnormal psychology and holistic intervention methods. Aside from psychology, she enjoys singing jazz, watching documentaries, and hanging out with her Maltese, Gracie.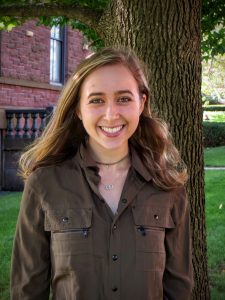 Nicole Brenner (Fall semester, 2016)
Nicole is a sophomore and a prospective double Neuroscience and Behavior and Psychology major. She has a background in synchronized ice skating and is eager to study how sleep affects the stress levels of college athletes and athletic performance. She is also interested in studying the relationships among nutrition, exercise, and sleep. Nicole is involved in the dance community at Wesleyan in Winter Dance and Terp Dance Showcases and is involved in student run theater.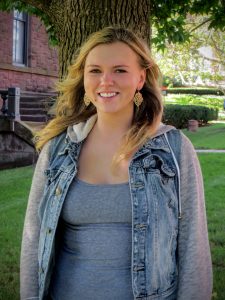 Olivia Footer (Fall semester, 2016)
Olivia is a junior psychology major and creative writing certificate candidate. Olivia is from Wellesley, Massachusettes and is a big New England sports fan. Within the field of psychology Olivia is interested in integrating psychoanalytic approaches into treatment as well as the treatment of mood disorders. Outside of the lab Olivia enjoys ping pong, cooking, and cuddling with her Irish Terrier, Ziggy.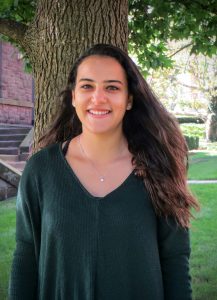 Laila Samy (Fall semester, 2016)
Laila is a junior Psychology major and Data Analysis minor candidate. She is interested in applying her data analysis skills to the study of sleep and psychosocial functioning. She is a member of the Women's squash team and enjoys cooking and baking during her free time.